How Online Streetwear Stores are Transforming the Fashion Industry?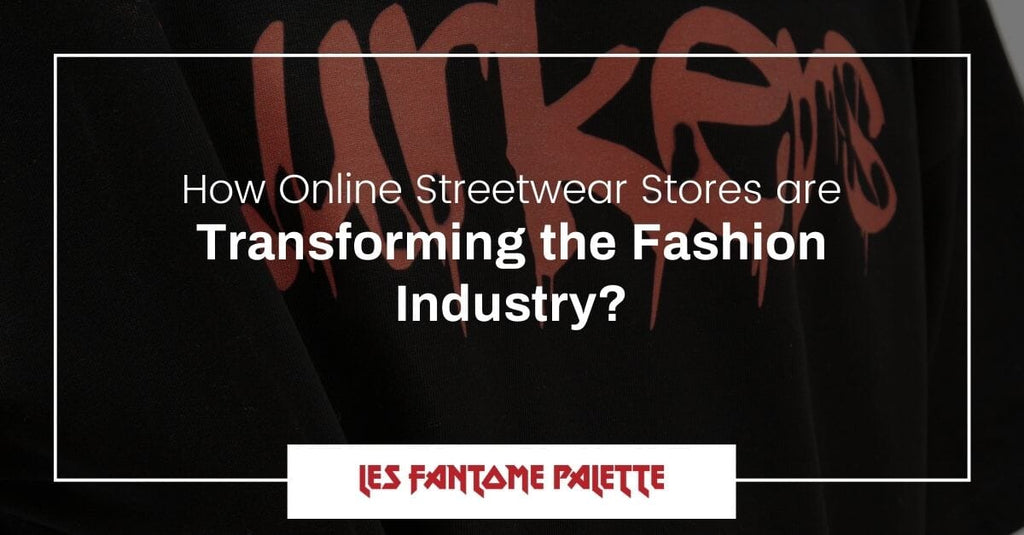 How Online Streetwear Stores are Transforming the Fashion Industry?
Online streetwear stores have become increasingly popular over the past few years, and for good reason. These stores offer a wide variety of unique, high-quality streetwear clothing and accessories that are not always easy to find in traditional brick-and-mortar stores. With the rise of e-commerce, more and more streetwear enthusiasts are turning to online stores to find the latest and greatest styles.
Are
Online Streetwear Stores
Helping the Fashion Industry? What are the Ways? 
Accessibility 
Years ago, people had to wait for several months before they could get their hands on a certain fashion item. And if they liked a streetwear item, they had to wait for it to be available in their favorite shop. Online streetwear stores are making fashion more accessible to a wider audience. They are breaking down geographical barriers and allowing customers to shop from anywhere in the world. This has resulted in a more diverse customer base and a wider reach for fashion brands.
Convenience 
Furthermore, streetwear enthusiasts don't have to travel to multiple stores in search of the perfect outfit. They can just browse through a variety of online stores from the comfort of their home. Les Fantome Palette, for instance, allows its customers to browse its wider selection of clothing and accessories online. It's easy for customers to find exactly what they are looking for. 
Exclusive Items
These online stores also often offer exclusive items that cannot be found in traditional stores. These limited editions or one-of-a-kind pieces can be a major draw for fashion enthusiasts who want to stand out from the crowd. Online stores also frequently collaborate with popular streetwear brands and designers to create unique and limited-edition collections that are only available through their online stores.

Is Streetwear for Everyone? 
Streetwear fashion is for everyone who wishes to wear comfortable clothing without looking unpolished. Over the years, it has become a global phenomenon. Thanks to social media, it has become a mainstream fashion trend. It caters to diverse audiences, including people of all ages, genders, and backgrounds. This casual clothing is inspired by music, art, and street culture. It often includes elements of hip-hop, skateboarding, and other subcultures. The style typically features oversized clothing, bold prints, and bright colors, and often incorporates graphic tees, hoodies, sneakers, and other casual staples.
Many male celebrities are also embracing it. These would include: 
Kanye West is known for his avant-garde approach to fashion, often incorporating oversized clothing, sneakers, and statement accessories into his streetwear-inspired looks. 

Pharrell Williams is a streetwear icon, often seen in bold prints, bright colors, and playful accessories. 

A$AP Rocky is known for his eclectic and daring approach to fashion, often incorporating vintage pieces, bold patterns, and streetwear staples into his looks. 

Travis Scott is known for his bold and statement-making streetwear looks, often incorporating oversized clothing, graphic tees, and high-top sneakers.
Even female celebrities and supermodels are wearing and embracing this fashion. Streetwear fashion has become a global trend, and many people, both famous and not, are incorporating streetwear-inspired elements into their daily wardrobes.
Where to Go from Here? 
If you want to try streetwear fashion or you want unique designs, Les Fantome Palette is one of the online streetwear stores you can visit. It has a great selection of streetwear items. You can shop our collection here and follow us on our social media accounts to keep yourself updated on the latest trends.