The Evolution of Streetstyle: How It Became a Mainstream Fashion?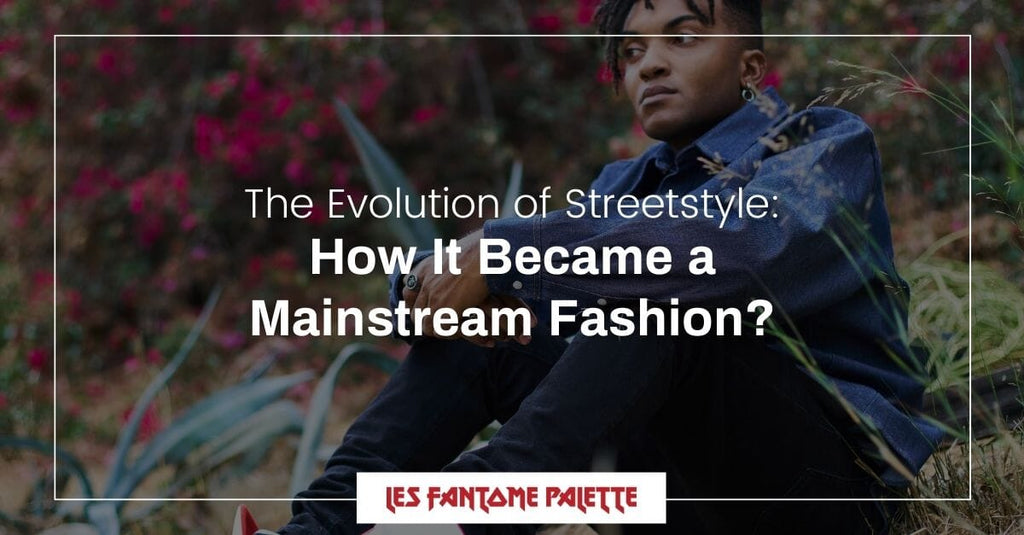 Streetstyle is a streetwear clothing style that became known in the 1990s. It combines hip-hop fashion from NY and some aspects of sportswear, punk, and street fashion. Thanks to social media, this style has become a major force in the fashion industry. 
The Characteristics of
Streetstyle
It originated as a subculture in the 1980s to 1990s and became known in urban neighborhoods and youth cultures. This streetwear style was characterized by a rebellious attitude and rejection of mainstream fashion trends. It was introduced as a way to express oneself. It also involved mixing high-end designer pieces with thrift store finds and vintage items. 
Visibility in Runways and Magazines 
Over time, this style became more visible. Fashion photographers started to capture street fashion looks and showcase them in magazines and blogs. The rise of social media also contributed to its popularity with fashion influencers and bloggers sharing their daily outfits and inspiring followers around the world. 
Today, it has become a major part of the fashion industry. It influences runway shows and the designs of top fashion houses. The streetwear-inspired looks can be seen in high-end fashion magazines and the wardrobes of celebrities and fashion enthusiasts. 
What is Its Appeal? 
Its appeal lies in its diversity and individuality. Compared to other styles, streetwear celebrates personal style and encourages experimentation and creativity. It has become more inclusive, with diverse communities and subcultures represented in the fashion world. 
Unfortunately, because of too much commercialization, it has led to criticism. Some argue that it has lost its authenticity and rebellious spirit. However, despite the criticisms, it remains a major trend in the fashion industry. Its influence continues to evolve and expand. It has become a form of self-expression and a platform for social commentary. 
How to Categorize this Style? 
It is a broad category. It encompasses a range of fashion styles and trends that emerged from subcultures and urban environments. There are various ways to categorize it. One is by subculture. The trends have emerged from punk to hip-hop to rap culture. You could categorize this style by these subcultures and the particular styles and trends associated with them. 
You can also categorize it by designer or brand. Some streetwear trends have been popularized by specific designers or brands. You could also order it by era considering that it has evolved.
What is the Best Way to Show Off this Style? 
There is no best way to show off your style considering that it is a personal style. The most important thing is to wear it with confidence. Make sure that you consider the outfit that makes you feel comfortable and confident. Never copy someone else's style just because it is trendy. The key to standing out is authenticity. 
Where to Find Trendy Style? 
Les Fantome Palette is known for its meticulous design and
streetstyle
energy
. Every piece is handmade using premium textiles. To explore our streetwear collection, visit our
Shop page
.