A Culture of Streetwear, A Culture of Humanity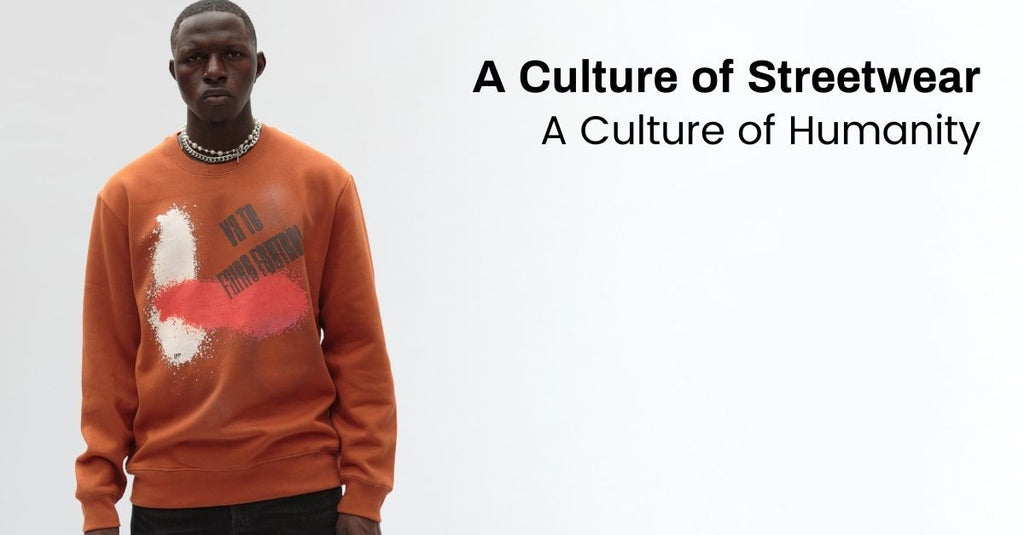 Have you been looking for streetwear that represents who you are? When you look at the current culture streetwear, do you see something that's had all of the culture drained out of it so that it feels like you're only looking at something corporate? If so, you aren't alone. Indeed, that's part of what caused us to design Les Fantome Palette in the first place. Here, you can find the kind of streetwear that fits your style no matter where you are.
A Word on Where Les Fantome Palette Comes From
As you probably know, "Les Fantome Palette" more or less translates to "the ghost palette." A while back, we contributed to a write-up about our clothing which included the line that we drew most of our "inspiration from moments of liminality, when emotions are at their peak and ideas are released, distorted and fragmented on canvas." We believe that clothing should contain real emotion, nothing forced or artificial. That's in everything that we offer.
Liminality Defined
In the last section, you might have seen the word "liminality," a word that most of us don't encounter all that often. The definition of "liminality" is "the transitional period of phase of a rite of passage, during which the participant lacks social status or rank, remains anonymous, show obedience and humility, and follows prescribed forms of conduct, dress, etc." Our clothing, then, is, in a very real way, about moving through that period of liminality. Les Fantome Palette is all about what happens after you're done showing obedience and humility, once you've had enough of following prescribed forms of conduct, dress, etc. That too shows in everything that we offer as well.
Culture Streetwear Throughout the Year
As of this writing, Thanksgiving has passed, and autumn is giving away to winter. Of course, that doesn't mean that you have to hang your streetwear up till next spring. Far from it. This is the perfect time for many of our streetwear designs. Many of our pants, sweaters, coats, and more, they're just as fashionable as they are warm. You should never have to choose between high fashion and high comfort, nor should you be forced to suffer feeling uncomfortable to look your very best (or vice versa). Our clothing is appropriate all year long in essentially any circumstance. 
Clothes for Today and Tomorrow
We understand that many folks have been through so much in the last year or so. The clothing at Les Fantome Palette was designed in many ways for those whose emotions are running high, who do feel a kind of comfort in distortion. To that end, we're always looking for more ways to bring our clothing to people. So, as of this writing, we're still offering ten percent discounts if you join our newsletter. There, you'll receive all of the information about our new clothing when it becomes available. You can learn more here at our site. Follow us on our social media accounts to keep yourself updated and shop our collection today.