Exploring the Bold Styles of Milano Streetwear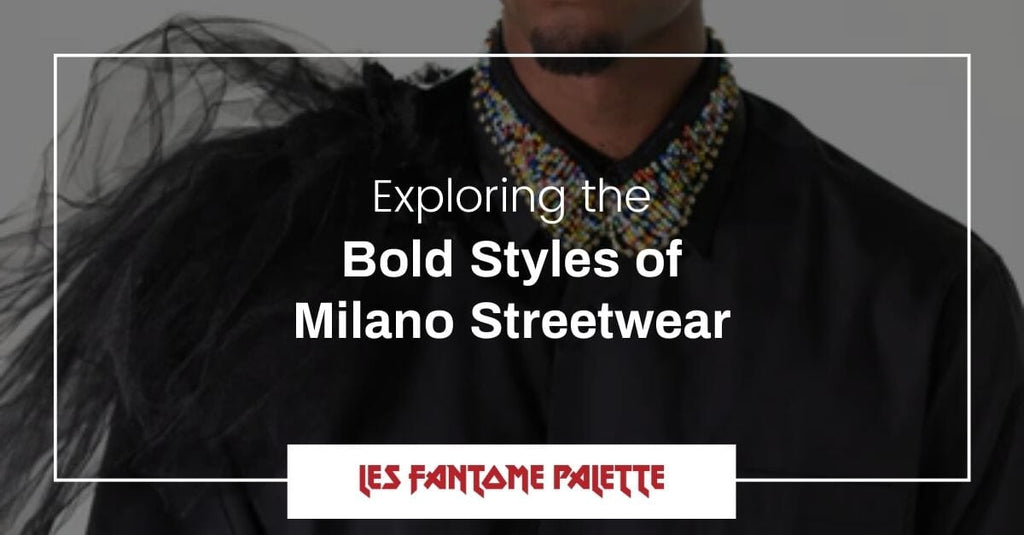 Exploring the Bold Styles of Milano Streetwear
Milan is the fashion capital of Italy. It is known for its high-end fashion and designer labels. In recent years, the city has become a hub for streetwear culture. Milano streetwear is unique as it combines the city's fashion aesthetic with modern streetwear influences. 
Where to Find
Milano Streetwear
? 
You don't have to go very far. Les Fantome Palette offers a great collection of this style. It is known for its bold graphics and bright colors. The brand carries eccentric designs and freedom. It aims to provide its customers with premium fabric and street art. You can find various dark metal streetwear. Every item here is rouge and individually styled. 
What to Keep in Mind
When styling Millan streetwear, it's vital to keep in mind the city's traditional fashion aesthetic. Milanese streetwear tends to be more refined and sophisticated than other streetwear scenes, so it is vital to pair bold graphics and bright colors with more refined pieces, such as tailored trousers or blazers. Doing so will balance out the look. It will also make it more appropriate for the city's sophisticated style. 
High-Quality Materials
This is what makes this streetwear style different. It uses high-quality materials and craftsmanship. Many Milanese streetwear brands and designers prioritize quality over quantity. And they often use premium fabrics and construction techniques. It means that you can expect to pay more for it but the clothing will be of a higher quality and will last longer. This is one of the reasons many streetwear enthusiasts shop at LFP. They know that the brand only offers premium quality Milano style. 
Do You Need to Wear Accessories? 
It's a personal thing. When it comes to accessories, sneakers are a must-have in this scene. They come in bold colors and unique designs. Caps and bags are also popular accessories. They can be a great way to add a streetwear touch to a more refined look. 
The uniqueness of the Style 
This type of streetwear is influenced by the rich fashion culture of Milan. The city is heavily influenced by its fashion heritage. That's why streetwear often incorporates traditional Italian elements, like bold colors, unique prints, and high-quality materials. 
But you can also find limited edition and luxury streetwear. They are premium clothing and accessories that you don't find in other scenes. Most of the designs are inspired by the city's architecture, art, and culture. It makes the clothing unique to the city. It reflects its personality and style. 
Focusing on Quality 
Milano designers prioritize quality over quantity. They use premium fabrics and construction techniques. And this is also the priority of LFP. It uses high-quality materials to ensure that clothes will last longer. It's one reason LFP is more expensive than other streetwear brands. But you can be sure that your tees, sweatshirts, jackets, hats, and shirts are of high quality. 
Invest in High-Quality Pieces
If you want to dress up in Milanese style, you should only invest in high-quality pieces. Our Milano streetwear collection emphasizes quality and craftsmanship that will last a long time. Find out here how to shop for this kind of style.