How to Wear Men's Designer Formal Wear?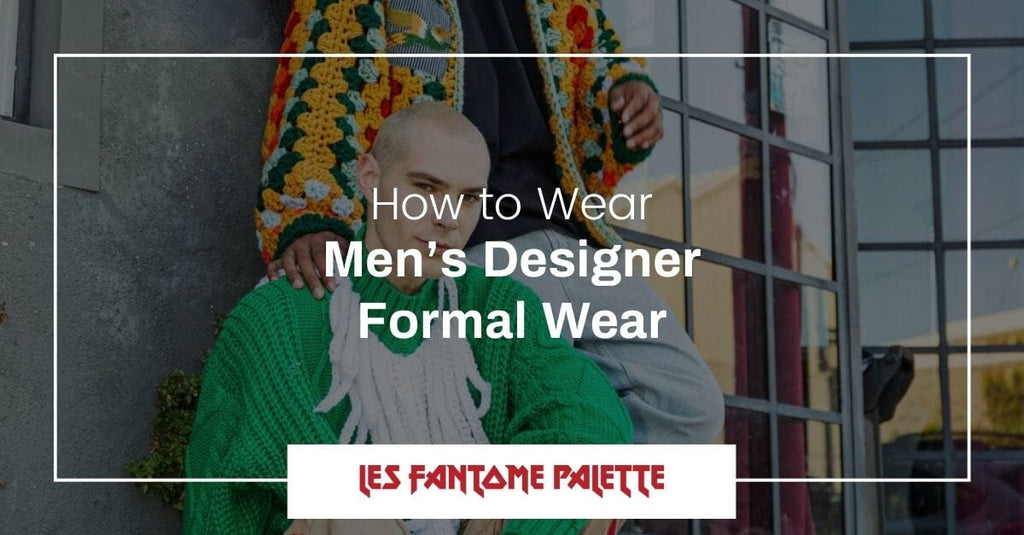 How to Wear Men's Designer Formal Wear? 
Men's designer formal wear is designed to look sharp, stylish, and sophisticated. To get the most out of your designer formal wear here are the things to consider. 
Tips for Wearing
Men's Designer Formal Wear
Choose a suit or tuxedo in a classic cut and color. A navy blue or charcoal gray suit is always a safe option. 

Add a crisp white dress shirt and a coordinating tie. Make sure the fit of the shirt is comfortable and the tie is long enough to reach your belt.

Add some personality to your look with a pocket square or unique cufflinks. 

Finish off the look with a pair of black leather dress shoes. 
With these tips, you'll be sure to look sharp and stylish in your designer formal wear. 
However, if you're the type of person who prefers comfort, you might wonder whether or not formal wear can be worn comfortably. 
Is Formal Wear comfortable? 
Although designer formal wear can be stylish, it isn't always the most comfortable option. It can sometimes be stiff and restrictive, depending on the fabric and design. However, you can look for pieces made with softer fabrics, like cotton or linen, which can be a bit more comfortable. Additionally, searching for larger sizes can also help you to find items that provide a bit more room. Ultimately, it all depends on the individual and the design of the clothing. 
Formal Wear vs. Streetwear
The debate between formal wear and streetwear is one that has been around for a while. It all comes down to personal preference and the occasion. Formal wear is typically associated with more formal occasions such as weddings, job interviews, or other important events. Streetwear is associated with more casual occasions, such as hanging out with friends or going out to a party. Ultimately, the choice is yours depending on what the occasion calls for. If you want to look your best for an important event, then formal wear is the way to go. But if you want to be colorful and stylish for a more casual occasion, then streetwear is the way to go. 
It's important to remember that brands of streetwear are now offering luxury options. It means that they have options that you can wear to a formal event. Thus, if you are into comfort and style, then opt for luxury streetwear. 
Is Luxury Streetwear Expensive? 
Luxury streetwear can be expensive, depending on the brand and the quality of the items. However, there are some affordable options available if you shop around. In general, luxury streetwear will be more expensive than regular streetwear, but it is possible to find good deals if you are willing to do some research. 
When it comes to clothing, you would want to invest in comfortable clothes that last for  long. Cheap streetwear doesn't always last that long because it is made of low-quality fabrics. Hence, if you have the budget, consider investing in clothing made of high-quality materials. 
But if you are looking for comfortable men's designer formal wear, make sure to visit our online shop here.