How to Create a Day to Night Look with High Fashion Los Angeles?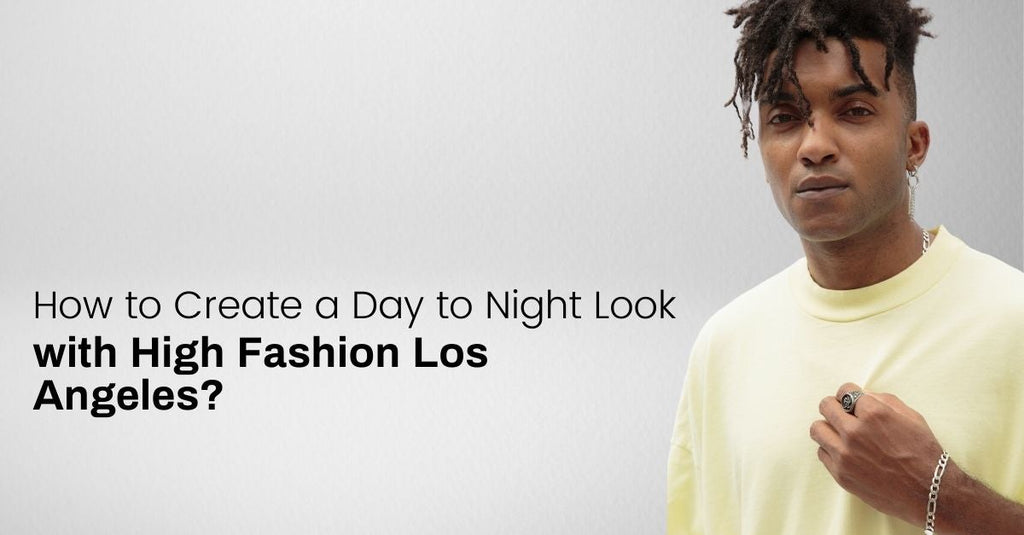 After a day's work, you want to unwind with your friends. You call them and they agree to meet you in 15 minutes. Without enough time to go home and change, you can transform your ensemble into a suitable look for a night out with your friends. Although there's nothing wrong with blazer blues or pencil skirts, you can choose high fashion Los Angeles clothes in your office that are also suitable to wear for a date night with friends, family, or special someone. 
Wear a
High Fashion Los Angeles
Casual Dress That Can Look Good with or without Sweater 
You can't wear a spaghetti strap for work. It's only ideal for a night out of the office. To make that dress more appropriate in the office, you can pair it with a blazer. When you're off the clock, remove the extra layer. You'll be ready to dance all night with your friends without having to go back to your house and change clothes. 
Choose a T-Shirt Dress
Nothing is easier than doing nothing. A t-shirt dress isn't only suitable for work but it's also appropriate to wear after 5 pm. Just make sure that the t-shirt dress isn't too short. Otherwise, your boss might reprimand you for it or he/she may ask you to leave the office and change. 
Use a Comfortable Footwear
The best option is to wear practical footwear for work that you can continue wearing during the nighttime with your friends. You can wear dress shoes. According to Wikipedia, "A dress shoe (U.S. English) is a shoe to be worn at smart casual or more formal events. A dress shoe is typically contrasted to an athletic shoe." Typically, a dress shoe entails a pair of shoes with heels, it's not acceptable to wear stylish flats or a pair of sandals that will keep you on your feet for hours at night. 
Do This Combination 
If your office allows wearing jeans, then make sure to combine jeans with a blazer and a necklace. You will look sloppy by just wearing plain denim. Instead, pair it with a blazer, pearls a tucked-in t-shirt. You'll remain casual in the office while you have a cool look after business hours. 
Choose Breathable Leggings
But avoid those see-through cotton leggings. They are a no-no in the office. Instead, opt for fitted, breakable work pants. They can be used to replace your stiff dress slacks. Then, opt to wear a chiffon tank and add another layer to your dress. After your 9-5, choose to wear a leather jack to give you a nighttime look. 
Nighttime Look for Men
If you're looking for
high fashion Los Angeles
clothes for men that you can wear for your 9-5 and after business hours, try shopping our collection here. Discover an assortment of custom hand-sewn shirts, trousers, formal wear, and eyewear, among others.