Is Knit Sweater High Fashion?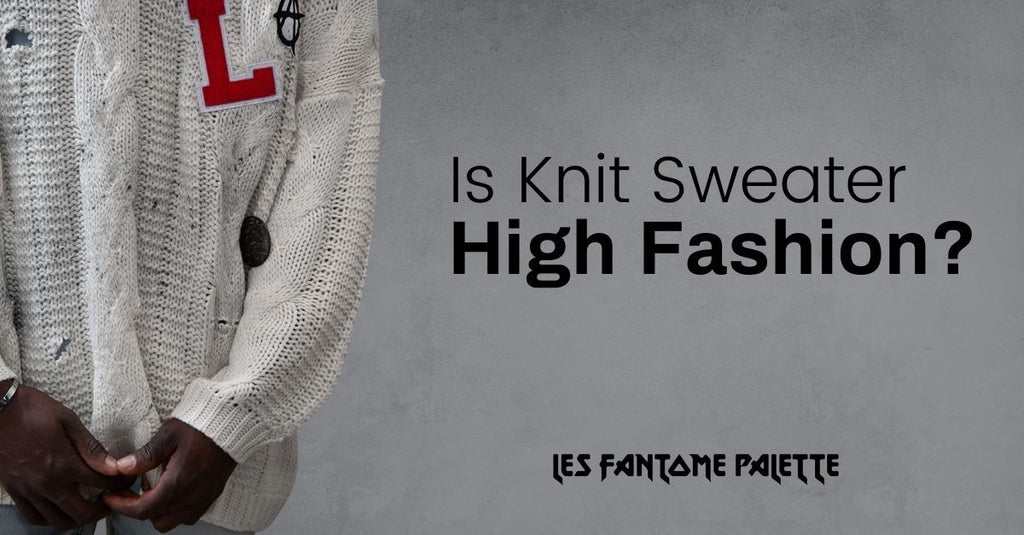 It's that time of the year when you need to revisit your closet and find the fall staples, including coats, boots, and knit sweaters. In this post, let's talk about the fashionable knit sweater. Is it even considered high fashion?
High Fashion Knit Sweater to Make Statements 
A knit sweater is one of the most popular wardrobe items for men and women. Since the 1920s, it has been worn as fashion and it has taken many styles. Designers are using it to make statements, not just for the warmth and comfort it offers. 
Low Maintenance Highly Fashionable Knit Sweater 
One of the things that people worry about is the washability of a knit sweater. Thankfully, though, today's knit sweaters come with newer fabrics. They are not only fashionable but they are also machine washable. It's low maintenance as you can dry clean it or throw it in the washer. 
Wrinkle-Resistant 
Another reason more and men are opting to wear knit sweaters is that they are resistant to wrinkling. The knits do stretch. Knit fabric has interconnected loops. It's also elastic making it easier for the fabric to just bounce back to its original shape, unlike other fabrics. Wrinkles occur because of heat and moisture. They cause the fibers to move into uneven positions. Because it's wrinkle-resistant, the knit sweater is preferred when you travel for business. You can show up at meetings looking put together.
Versatile 
The Knit sweater isn't too casual. It was considered before. But it's not deemed high fashion. Now, you can wear it as part of your formal outfit. It's a comfortable option when dressing up without having to put a lot of effort just to look good. Despite its versatility, this knitwear doesn't compromise on style. Just add a few accessories and it's a guarantee that you'll look as fashionable as Ryan Reynolds.
How Do Men Wear Knit Sweaters? 
As mentioned, knit sweaters are versatile. Here are some ways you can wear and style them. 
Wear it with a t-shirt. It's the most common way to style a knit sweater. It can add layers to your outfit. 

Collared shirt and tie. To look dressy when wearing a knit sweater, you can wear a collared shirt underneath. But be sure to use a shirt with buttoned collard. Tuck it behind the sweater. In that way, the top is only visible. 

Cover a thinner sweater. You can pair your favorite knit sweater with a sports jacket or a blazer. Although jackets don't always work well with thicker sweaters, they can add a layer for other types. But when you do wear a jacket on top of the sweater make sure to wear an open jacket. In that case, you can still show off your sweater and other layers underneath. 

Match it with a pair of jeans. To make your overall look stylish, opt for a pair of form-fitting jeans. Go for plain blue jeans as they always go well with knit sweaters.
Where to Buy Knit Sweater? 
If you are shopping for a
high fashion
knit sweater, make sure to drop by Les Fantome Palette. Or just click
here
to shop for this must-have item.