What Defines Italian Street Style?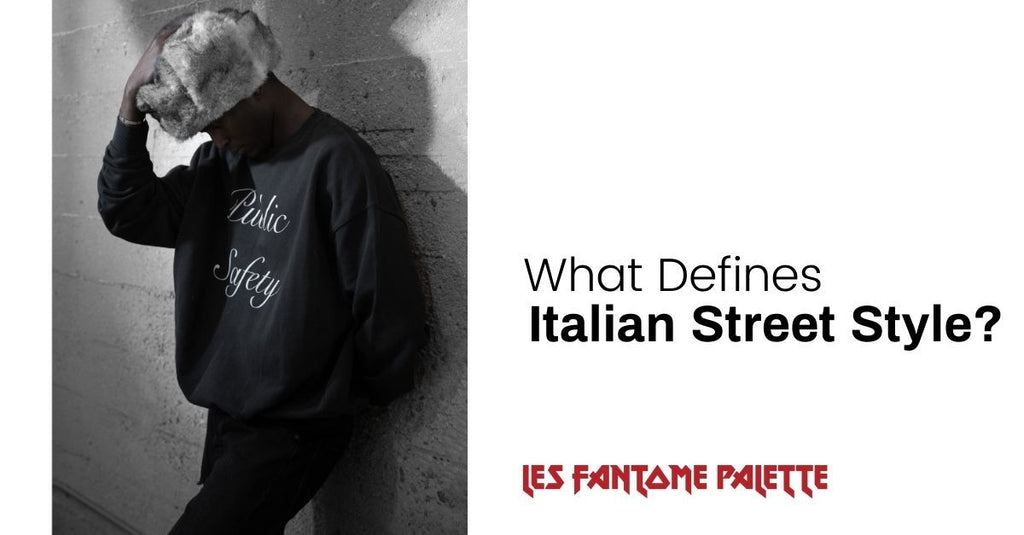 When it comes to fashion, Italian street style always comes on top. It's difficult to describe what it is exactly how Italian men choose to dress up that sets them apart. Their style can be instantly recognized. That is, they look smart.
Chinos in Italian Street Style 
Chinos are big in Italy. Most men wear them. One idea is that they want to look good without the formality. It's one reason Italians love cotton and linen jackets, which aren't really seen in traditional American and British tailoring. But these two are a major part of the Italian style. Most Italians don't like a conservative business dress. Yet, they still look cool. 
The Right Clothes and Trousers
Italian men don't need to have a huge wardrobe. Rather, they prefer to wear the right clothes. For them, it can take time to choose clothes that fit right. And when it comes to trousers, they spend ample time to have them tailored so they sit at the right height relative to their shoes. The trousers' hem should meet the shoe's vamps.
Limited Color Palette 
Italian style is distinct. They dress in subdued shades of sand and stone. They opt for pale-blue shirts. Even though they look formal, the impression is still casual because of the bare ankles. 
Do Italians Embrace Minimalism? 
When it comes to fashion, some Italians choose bold prints. They often take a break from minimalism. They don't fear prints. The approach isn't exactly subtle. However, the statement is meant to be fun. 
Some Italian men like to be colorful. They understand the impact of a beautiful hue. Italian men opt for powder blue suits over classic black. They choose to be frivolous. However, the colors they choose still depend on how they wear them. 
The Quality of Clothing 
The philosophy of Italian men when it comes to street style is "quality over quantity." They choose to have one stylish fitting suit than to pick trend-driven options. Even though they embrace a trend, they prefer quality first. 
Accomplishing Italian Style 
When it comes to dressing up like an Italian man, you should not be afraid to experiment with colors and patterns. You'll stand out and it can be overwhelming for you. However, there's no shame in being a bit different. Italian men don't always wear tightly fitted clothes. They know that they don't guarantee they look good. Instead, they choose causal hoodies and oversized shirts. 
If they wish to appear slimmer, they opt for the color black. Then, they wear long coats to help them appear to be knowledgeable about fashion. And when picking the right shoes and shirt, make sure that they match. For instance, if you're wearing a light-colored shirt, choose to wear sneakers that match the color of your shirt.
Italian Street Style Options 
There are plenty of options available online. It still boils down to how you wish to look. If you're still shopping for
Italian street style
clothes for men, visit our
specials here
.