Why Do People Love Luxury Sweatshirts?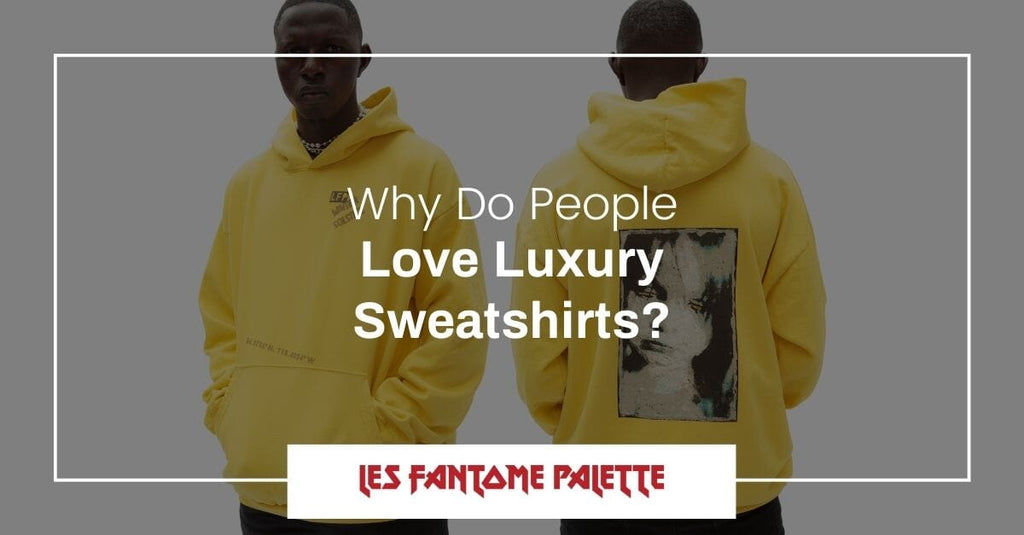 Why Do People Love Luxury Sweatshirts? 
People love wearing a luxury sweatshirt because it is incredibly comfortable, stylish, and luxurious. It also tends to be made of high-quality materials that provide a great fit and feel. 
Is a
Luxury Sweatshirt
Fashionable? 
Yes. It's not only comfortable but it's also highly fashionable. This is one reason it's extremely popular among millennials. These days, people want to look good, and to achieve that, they need to feel good and comfortable. In that case, it's not enough to wear beautiful clothes. Rather, it's also vital that you feel comfortable wearing them. 
Looking Good and Effortless 
Millennials want to look like they didn't put much time into their outfit. They have this "I don't care attitude." They want to be careless and free. They want to be liberated from the pressure of the need to look good. This is why sweatshirts and other street clothing are so popular. They have become a lifestyle of today's generation. 
Comfort and Flexibility
Sweatshirts are sustainable. They are the streetwear option that screams comfort and flexibility that let you do everyday tasks without the need to think about what you wear.  
Made to Last
People have lost interest in cheap clothes that fall apart quickly. Instead, they choose sweatshirts and other streetwear clothing that are made to last. You can even wear them for your lifestyle or pass them down to a generation. Thanks to the combination of the best fabrics in the world and technology that make sweatshirts and other sweater clothes extra durable. 
However, it still depends on where you purchase your sweatshirt from. If you opt for a luxury brand, like Les Fantome Palette, then you're getting high-quality clothes that won't shrink. They are designed to last longer than anything you own. Because they are made to last, they are the antidote to fast fashion. 
Who Can Wear Luxury Sweatshirts? 
Luxury sweatshirts can be worn by anyone who wants to make a statement with their fashion. They are a great way to show off your unique style and make a bold statement. Whether you're looking to make a statement at a party or an event, or just want to look your best for a casual outing, it is the perfect way to make a statement. 
Is It Okay to Wear It to a Formal Event? 
Even though this type of clothing is made of high-quality material, you can't wear it to a formal event. It's generally not appropriate. However, depending on the type of event and the dress code, there could be some exceptions. For example, if the event is more casual or if the dress code allows for more relaxed clothing, then it could be acceptable. It's best to check with the event organizers to see what type of attire is appropriate for the event. 
How Many Sweatshirts Should You Own? 
It depends on your individual needs and preferences, as well as your budget. Generally speaking, it is recommended to have at least two or three luxury sweatshirts in your wardrobe. This way, you can have options for different occasions and activities, as well as different looks. If you have the budget, you can choose to have more than three luxury sweatshirts to have more variety. Ultimately, the number of luxury sweatshirts you should own is up to you. 
To know more about all the different luxury sweatshirts we have to offer you, visit our online shop here. And follow us on our social media accounts to keep yourself updated.