How to Dress Parisian Street Style for Work?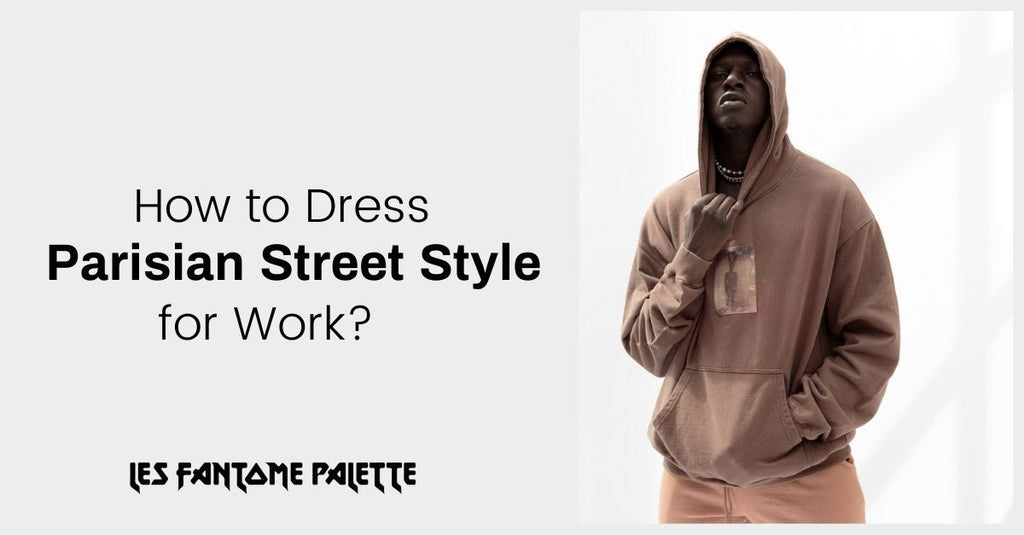 Paris is Europe's "old soul." Parisian street style is an ageless interpretation of fashionable. In other words, it makes everything simple yet elegant. What clothes to wear to dress like a Parisian man? And where to find them? Keep reading to find out more.
The Neatness of Parisian Street Style 
If you're planning to change your overall look into something that makes you appear like a person from Paris, there's one thing you should remember — neatness. Parisians don't have hipster beards. They prefer impeccable fit and clothes that would highlight the silhouette.
Parisians Love Black 
Parisians refined their look by wearing a black leather jacket and denim. They also don't base excessive hardware but they still look super sharp from top to bottom. For many of them, they choose the fabric of the clothes that surely catches the eye. Then, they add straps on boots to add some refining details. To look chic, try working on grays, blacks, and white into one outfit.
Layering 
Parisians love berets, waistcoats, and label pins. But modern Frenchmen love to mix classic pieces with comfortable attire. They get this inspiration from England. These men also love wearing sneakers. They match them with raw, cropped, and relaxed denim or trousers. And if you wish to be a true Parisian, you should add satchels or backpacks to your look. It's an essential carry-thing. 
Parisian Street Style with Relaxed Fit 
To dress like an intellectual Parisian, choose earthen stones and colors that can brighten your thinking mood. Don't forget to wear structured hats. However, make sure that the overall look conveys elegance. It's still a vital part of dressing like a Parisian. The traditional boho must be relatedly chic. 
Do Parisians Wear Denims? 
Yes, they have caught on to the simplicity of cotton cloth. But the denim they wear isn't like the hipster pants of east Brooklyn in New York. Rather, the French denim still follows cleanliness and classic washes signs the signs of distress. Some Frenchmen are also embracing a Nordic style. That is, they wear denim that has a hint of a lumberjack. Then, they pair the look with fleeced jackets and hiking boots. They emphasized their look by opting for red plaids. 
Why Parisians are Stylish? 
When it comes to fashion, the Parisian style is always an inspiration around the world. Its style combines comfort and simplicity while following grace and elegance. They still look great even in their everyday clothes. Many thought that it's difficult to follow how Parisians dress up. But with a little preparation, your wardrobe can be classic, chic yet simple. Just like the Parisians. 
As mentioned, they prefer comfort, instead of trends. They choose clothes that flatter their bodies. Instead of following trends, they choose an outfit that makes them feel confident. It's one reason Parisian street style is always effortless. But Parisians do make a lot of effort in keeping their style chic yet simple. They want that casual look with a polished vibe. 
Where to Find French Style Pieces? 
To start collecting outfits that will help you look more like a man from Paris, take a look at the
Parisian street style
collection at Les Fantome Palette. Click here to find out
more
.