How to Look Amazing in Parisian Street Style?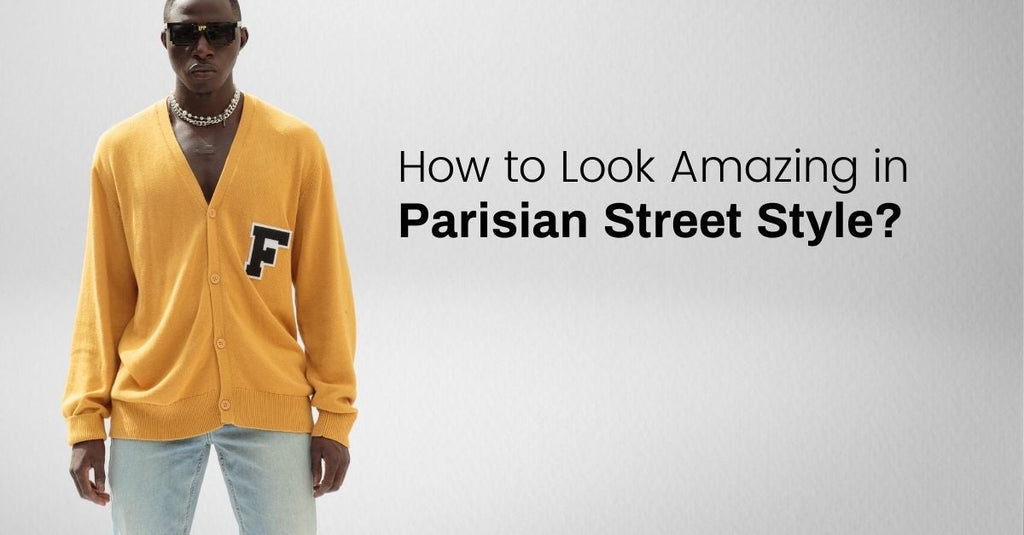 If you have been watching "Emily in Paris," then you've noticed how simple the Parisians dress up. Yet, they are all stylish. Parisian street style after all is about having a real sense of style. They don't try too hard with what they wear. 
What Makes
Parisian Street Style
Amazing? 
One thing to consider if you want to adopt a Parisian style, you need to have the right wardrobe staples and accessories. They should help you feel tres chic. Fortunately, it's not complicated to pull off this style. It's all about having a sense of style that's effortless, nonchalant, and cool. It's more sophisticated than the French style. The main goal here is to find the right balance between a laid-back look and a dressed-up appearance. 
Go Natural 
Or as the Parisians say it, "au naturel." It's all about finding balance. Find something that makes you look groomed but a bit undone at the same time. If you're new to this style, it may take a little while to help you look effortless. 
Mark the Dress Code 
Men and women in Paris look chic yet casual. As mentioned, Parisians look chicer than French style. They love to mix dress-up and casual pieces, instead of donning all casual pieces or too dressed up. You may consider wearing trench coats over white tees and jeans. Or opt for blazers with a pair of sneakers. 
Wear a Combo Look 
Parisians don't like to wear over sexy dresses. If men want to look super masculine, they add a bit of a feminine touch. You should blend masculine shapes with a feminine look to achieve a modern Parisian style. 
Choose Luxury Items
You can't be a real Parisian if you don't invest a significant amount of money into outerwear and shoes. They often pair highly-priced pieces from the high-street to elevate their outfit. For instance, if they wear simple jeans, they don't have to work hard because their shoes and cover-ups will do the talking for them. They opt for timeless luxury pieces that don't have expiration dates in terms of style. In that way, they can keep them a lifetime. 
Opt for Discreet
Parisians like to be discreet. They don't wear too many colors in an outfit. They opt for neutral tones, like navy blue, brown, beige, and burgundy. One of the things that neural tones can do is that they can easily be mixed and matched with your other pieces of clothing. Then make sure to add some touches of color through your nice hat or scarf. Other items must remain discreet. 
How to Not-Look Like a Tourist in Paris? 
If you're not sure what to wear for your Paris tour, go ahead and shop our collection at Les Fantome Palette. We have a collection that can complete your
Parisian street style
. See you there.