How to Wear Brown Designer Hoodies Fashionably?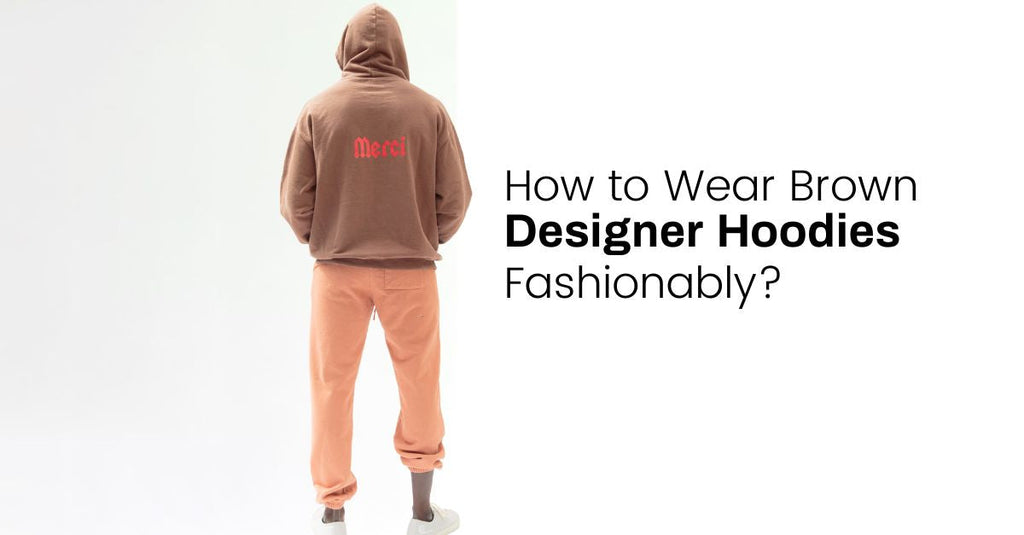 Brown designer hoodies are fashionable no matter who you are. Fashion stylists recommend that every man's wardrobe must have one hoodie. Unfortunately, many men do have some hoodies in their closet but they don't just know how to wear them fashionably. Men's fashion is becoming more casual. That's why street clothing is trending. 
Gym Wear
Leisurewear is on the rise and most men wear hoodies when going to the gym or the pub to get a pint. The goal when wearing these hoodies is to make you appear with a purpose, rather than looking like you just got out of bed with no shower. Hoodies are now connected with luxury wear. So, make sure that you are comfortable wearing them and do it in style. 
Streetwear
When you wear hoodies as streetwear, it is all about layering. The hoodie must draw attention. It must be the highlight of your outfit. You should also be wary of the contrast. To break up the clothing, use contrasting tones. In other words, you must wear different tones for pants, jacket, and hoodie. If you want to look unique or stylish, consider wearing a navy denim jacket and pair it with skinny black pants. Don't forget your sneakers. This style can be worn all year round. 
Casual 
A hoodie can also be casual. It's not a semi-formal ensemble so don't mistake wearing in that kind of area. However, it is not flawed if you wear it that way. But for some people, it is not acceptable. Then again, since it's your hoodie, no one can stop you from wearing a hoodie in a semi-formal getup. If you do wear it as a casual outfit, layer it with a sharper jacket. This will give you an unforced appearance. You will look absolutely good and effortless. Make sure to add a black leather jacket or overcoat to the mix. 
Is There a Best Time to Wear Hoodies? 
You can wear your hoodies at any time of the year or day. But there is such a thing as hoodie season. When that season comes, you should stock up on the most fashionable pieces. Browse Les Fantome's online catalog to look for the popular hoodies that you wish to wear every day. You can opt for the pullover style or a full-zip version. There's also a hoodie with a button-down or side-zip. All hoodies at Les Fantome are made of soft fabric that you can comfortably wear at any time of the year. You can also choose a sports-themed hoodie that you can wear when you're out with your friends watching basketball or football. 
Invest in a Fashionable Hoodie
Now that you know how to wear hoodies fashionably, you should start shopping for one. Les Fantome Palette offers
brown designer hoodies
. They are the most popular items right now. Get them while you still can. To know about our latest capsule, make sure to follow us on Twitter or Facebook. Shop our collection today.