Is California Streetwear a Trend or a Lifestyle?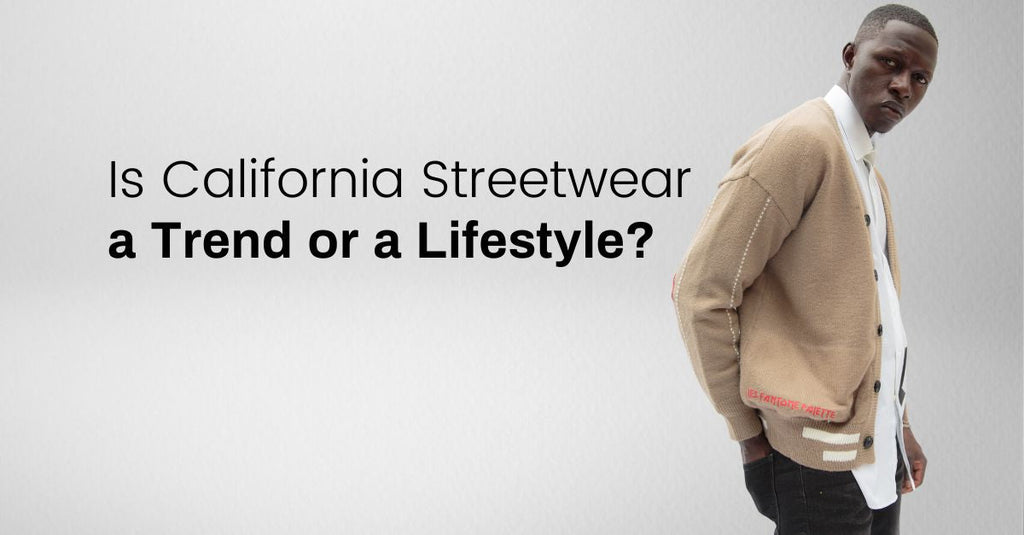 California streetwear is the fastest growing fashion industry. In 2017, the industry was worth $309 billion. Most consumers in California said that they purchase streetwear clothing once a month. They also think that these products don't go out of style. That's why streetwear fashion in California is here to stay, whether you like it or not. 
The industry defines it as casual clothing that anyone can wear. Most of the followers of this style are under 30 and live in urban areas. But the industry can't give streetwear an exact category. It is understandable considering its range of influences, like hip hop music, haute couture, and skate and surf culture, among others. It also has a diverse customer base. You may think that it is just for those who can't afford luxury clothes. But mind you, there are a multitude of supermodels who are now embracing this style. 
Traditional Fashion 
Streetwear has flipped the traditional fashion industry. Previously, designers would dictate what was trending on the runway. But these days, consumers are the ones driving trends. It is the reason many supermodels are wearing street style. Celebrities, musicians, and politicians are finding it fashionable. 
Is It a Status Symbol? 
It can be a status symbol because luxury brands are now offering this style. Fashion plays a huge role in consumer culture. The logo on your sneakers is not just an image. Rather, it is a sign of exclusivity. The labels are symbols of social status that definitely reflect your income level. In fashion, there are must-haves streetwear clothes, like Les Fantome Palette. But you can also get your hands on this type of style through the fast fashion industry. 
Depends on Who Is Wearing It 
This style is a reflection of the cultural landscape. Street fashion changes depending on who is wearing it. The inclusivity is what makes the style increasingly popular. Unlike other areas of fashion, this style is gender-neutral and size-inclusive. Anyone can wear it regardless of size, and gender. Pop culture is also deeply connected to streetwear. This style has been influenced by hip-hop. Remember those musicians in the 80s wearing tracksuits, bucket hats, and Nikes? Yes, those were the people who started the trend. These days, K-Pop has embraced it. Because of the popularity of BTS and Blackpink, streetwear is expanding. It's no longer exclusive to people who like hip-hop. 
How to Consider Streetwear? 
It is personal. It depends on your style. There's no right or wrong way to wear it. In other words, wear clothes that make you feel authentic. It is about mixing practicality and comfort. You can wear sweatshirts, t-shirts, sweatpants, sneakers, and more. 
Ready to Shop for Your Streetwear? 
Please visit our online shop to find out about the California streetwear collection. We release different items regularly so make sure to watch out for them. Follow us on our social media accounts to keep yourself updated and shop our collection today.